Brain Teasers and Riddles
Looking for good brain teasers and riddles? You've sure come to the right page because this section is packed with all the best free brain teasers, free riddles and printable quizzes you will ever find on the web.
Looking for the brainteasers and riddles directory? Click on the link below to skip straight there.
Brain Teasers and Riddles Directory
Brain teasers and riddles are very good for your brain. To get into the technicalities of it, brainteasers work on the speed, problem solving and flexibility features of your brain. If you have ever heard that you are born smart -- you heard wrong. With daily brain training (or as they say, giving your brain a "workout") you will have your brain in perfect condition before you know it :)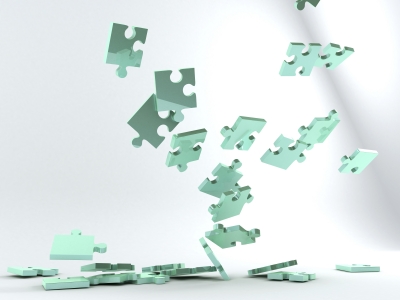 How brain teasers and riddles benefit your brain
Picture your brain as a muscle. The more you use it, the stronger it gets. The same applies to your brain: Give your brain a ten-minute work out once a day and when it comes to applying your cognitive skills in everyday situations, you will find your brain is able to respond quicker and process information more accurately.
The five main main areas of your brain that can be enhanced by regular brain training are:
Speed
Memory
Attention
Flexibility
Problem Solving
But here's the best part, regularly completing brain teasers and riddles is a form of brain training! Neuroscientists have found that while completing brain teasers and riddles you are engaging the necessary parts of the prefrontal cortex that are engaged in high brain activity situations.
Imagine what a huge percent of your performance at work or at school comes down to. Your brain. By taking regular brain training you will most definitely see changes in you efficiency at work or at school. You will benefit from enhanced concentration, quicker thinking and greater problem-solving skills. Can it get much better than that? The results will show and you will be very pleased.
Brain Training Programs
There are a few brain training programs you can subscribe to on the web nowadays. To be perfectly honest, Lumosity is your best bet.
Lomosity is a great looking site with flash and advanced programming. The best thing is, the user interface is so simple it is not funny. Not to say that it does not have many features.
With Lumosity, you get:

More than 30 engaging online games and exercises split into the following 4 categories: Speed, memory, attention flexibility and problem solving


11 Unique assessments to fast track your cognitive improvements


Countless number of courses to set you on the way to peak performance (including memory boost, speed boost, lumosity scholar and lumosity math tutor).


Progress reports and detailed feedback from "your trainer" while participating in lumosity courses.


Finally, you get a BPI (brain performance index) to compare yourself with other users and track your improvement.
If you would like to check lumosity out you can take a free trial giving you access to all of the member features of their site. To take the free trial go to their website by clicking here or on the banner below. I promise you will not be let down. Besides the point lumosity is an investment in your future (not to mention that it is enjoyable).


Brain Teasers and Riddles Directory
Have you got any brain teasers or riddles that you would like to share? Great! Simply fill in the form below and you may end up having your own page on the site.
Click here to skip to the form
Click on one of the links below to access the various pages.
Share Your Favourite Brain Teasers and Riddles
Do you have a few great ones that aren't mentioned in the brain teasers and riddles directory?

If so then feel more than welcome to share them with the rest of the world via this form. It will be shown as a page in this site and will be added to the directory.

Make the layout nice and also make sure you have at least three brain teasers or riddles to be approved or five to also be listed in the directory.
Return to home from brain teasers and riddles